Solid surface countertops are popular for their durability and resistance to stains, scratches, and heat.
They are also available in a wide range of colors and patterns, which allows homeowners to choose a countertop that complements their kitchen's overall aesthetic.

One of the benefits of solid surface countertops is that they can be seamlessly integrated with sinks and backsplashes, which creates a smooth,
continuous surface that is easy to clean. This also means that there are no visible seams or joints, which gives the countertop a more cohesive and elegant appearance.
Solid surface countertops can be a good choice for homeowners who want a low-maintenance and long-lasting kitchen countertop
that looks great and provides a solid work surface for cooking, baking, and food preparation.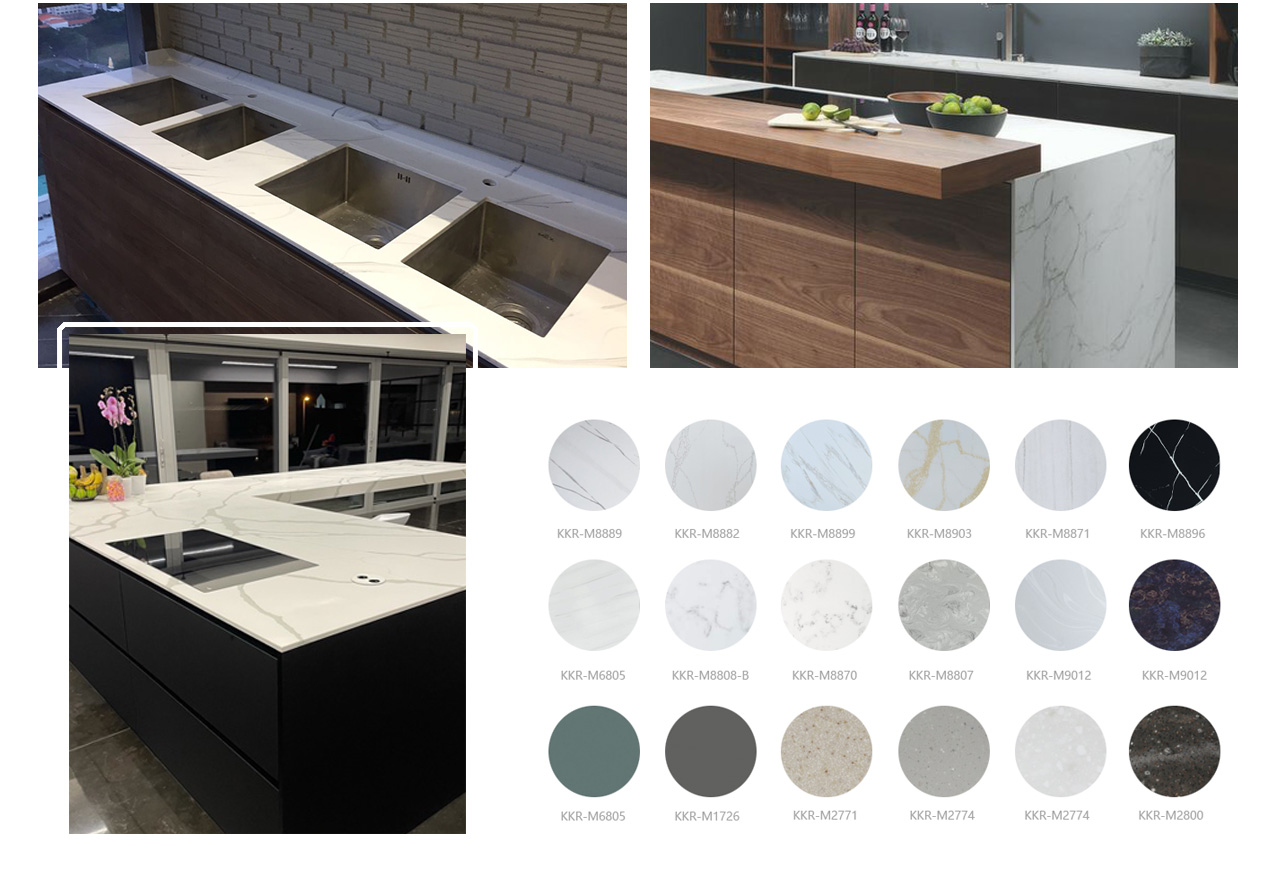 Provide OEM/ODM/OBM service for well-known companies worldwide.
Orders including Qartar world cup stadium, Dolphin football stadium in Miami, AC hotel,Hilton hotel,Country garden hotel etc big projects.