Modern bathroom countertops by KKR Exclusive, surface in glossy or matte. Wide range collection of marble color, pure black, concrete Grey and other marble texture vein colors for selection. Made of Solid Surface Stone in KKR self-own factory.
We have a scientific research and marketing team with

a keen sense of smell, always following the design trend,

and providing solid surface bathroom countertops for

your shower room.
So if you are looking for a acrylic solid surface bathroom

countertops manufacturer, KKR Stone, with over 23 years

of experience in acrylic countertops field, will be your

perfect choice.

As one of the biggest manufacturer of Acrylic Solid Surface Sheets in China, we are producing various kinds of acrylic solid surface bathroom countertops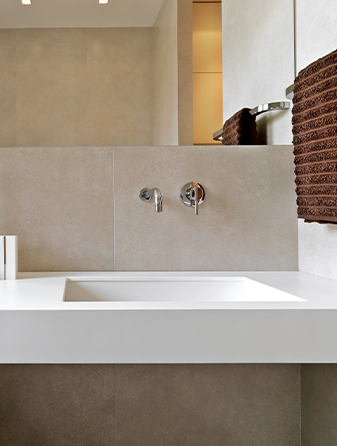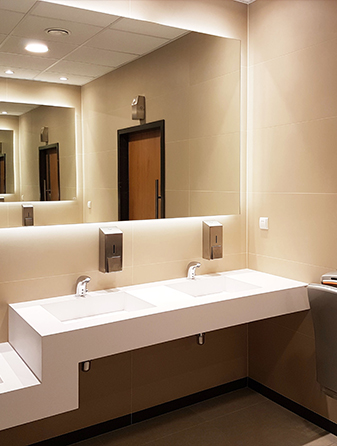 Provide OEM/ODM/OBM service for well-known companies worldwide.
Orders including Qartar world cup stadium, Dolphin football stadium in Miami, AC hotel,Hilton hotel,Country garden hotel etc big projects.