Customized pure white quartz kitchen countertops and vanity tops are a popular choice for homeowners looking for a clean, modern look in their kitchen and bathroom. Quartz is a durable and low-maintenance material, making it ideal for high-traffic areas like kitchens and bathrooms.
These countertops and vanity tops are customized to fit the specific dimensions of your space, ensuring a perfect fit. You can choose from a variety of edge styles, such as straight edges, beveled edges, and bullnose edges, to create the look that best fits your personal style.
Pure white quartz is a popular color choice for these countertops and vanity tops because it creates a clean and timeless look that complements any decor style. It is a versatile color that works well with both light and dark cabinets and can be paired with a wide range of backsplash materials.
In addition to their aesthetic appeal, pure white quartz countertops and vanity tops are also durable and easy to clean. They are resistant to stains, scratches, and heat, making them an excellent choice for busy households.
Overall, customized pure white quartz kitchen countertops and vanity tops are an excellent investment for homeowners looking to add both functionality and style to their kitchen and bathroom spaces.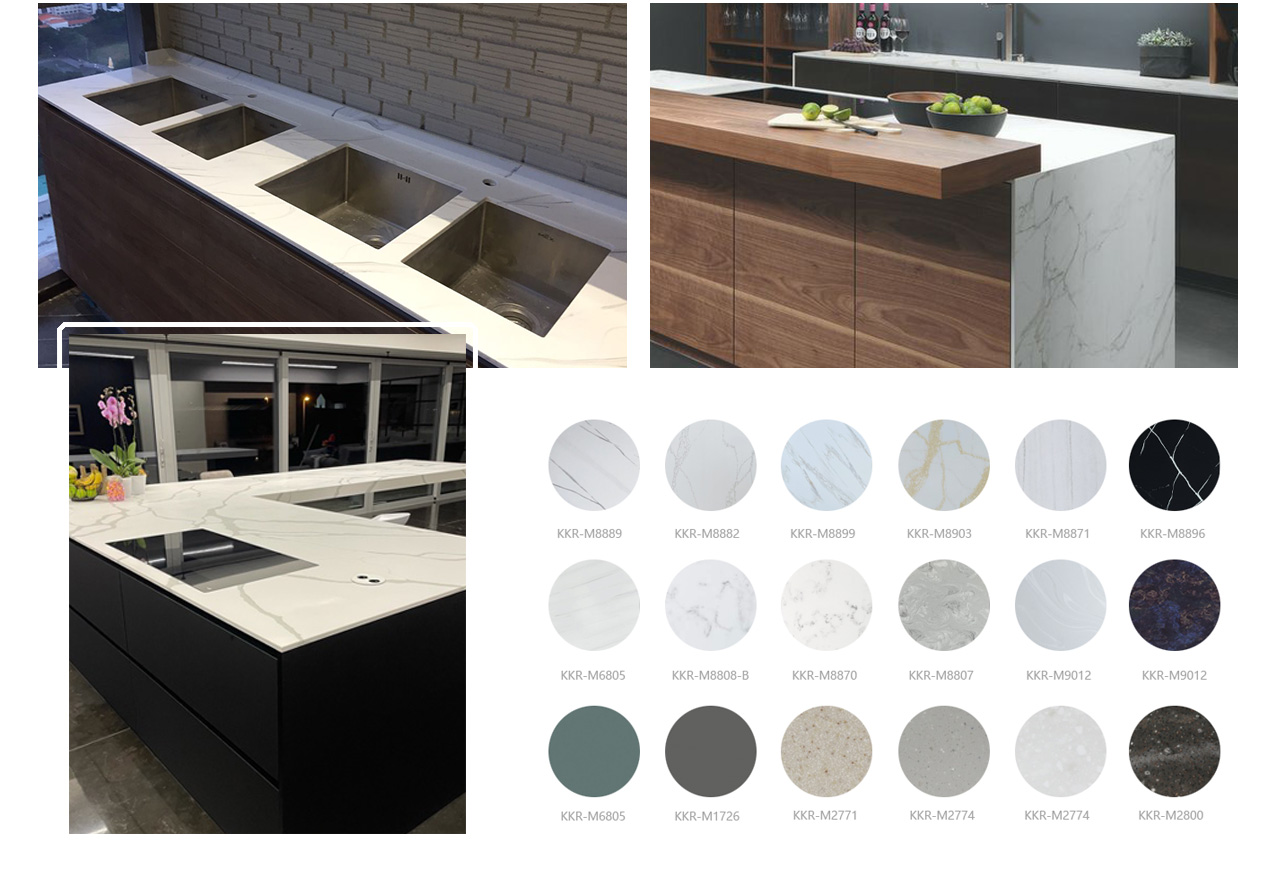 Quartz kitchen countertops advantages:
1) High Mohs hardness of quartz material, not afraid of sharp objects scratches;
2) Quartz material acid and alkali resistance to high temperature, high temperature burned directly put the pot is not worried;
3) Quartz stone mesa non-toxic radiation, safe and durable;
4) Quartz stone mesa color, texture effect can be done, high appearance level with what style of cabinet are good match.