1)What's the material of solid surface countertop?
Solid surface countertops are a man-made alternative material for seamless countertops that are
made to look like synthetic stone.
KKR factory with 20 years experience in the solid surface filed.
We own three workshops in China, they are for solid surface sheets, bathware products like basins and bathtubs, and
the last one is for fabrication products like countertops / table tops, so we could provide whole solution on
countertop projects, like matched same color undermounted sinks with the tops.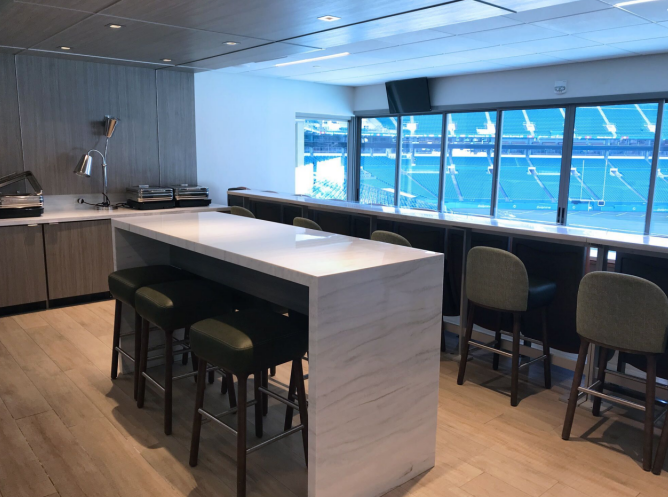 All our solid surfce countertops are made from our solid surface slabs produced by our own workshops.
A huge advantage of our solid surface countertops is that they are well control in color, non-porous, low-maintenance,
and come in formable sheets that are able to conform to the area that needs surfacing.
Cleaning instructions are easy, too.
2)Cleaning Instructions for Solid Surface Countertops
Cleaning of these countertops is relatively easy.
For daily cleaning use a soft cloth to wipe down the surfaces.
For dirty or stained areas, use mild dish soap and water.
Also acceptable are ammonia-based cleaners such as most glass or general purpose cleaners.
Towel dry the surface to prevent water spots.
Below are cleaning material for reference:

3) Tips for daily Maintaining
l Solid surface countertops are resistant to heat, but use a hot pad or trivet when setting a hot pan on the countertop.
l Don't use paint removers, oven cleaners or other strong chemicals on the countertops.
l Use a cutting board. Do not cut directly on the countertop.
l Once get terroble scrtches or broken, in most cases, can be repaired, please ask KKR for professional repair stpes instruction, Or find a local a certified solid surface repair company.