A good news of KKR Upgraded Factory! To meet with the ever-growing requirements of our customers, KKR upgraded it's factory with bigger scale and better environments. KKR factory cover an area of 15000 sqm and has been segmented into three workshops: 5000 sqm for solid surface sheet. 7000 sqm for sanitary ware, including bathtub, wash basin, shower tray etc. The left 3000 sqm is for fabrication products, such as the kitchen countertops, integrated vanity top with basin, bar table and many other creative items.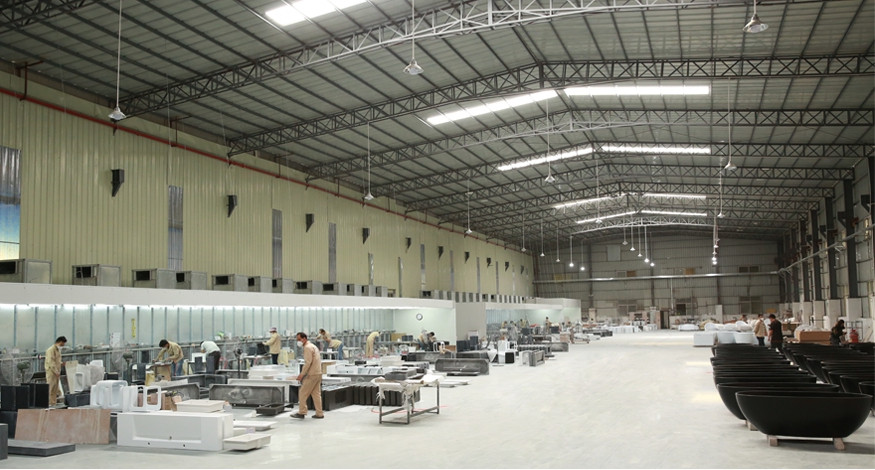 Our brand new sanitary ware workshop with advance machines, bringing us the high quality products.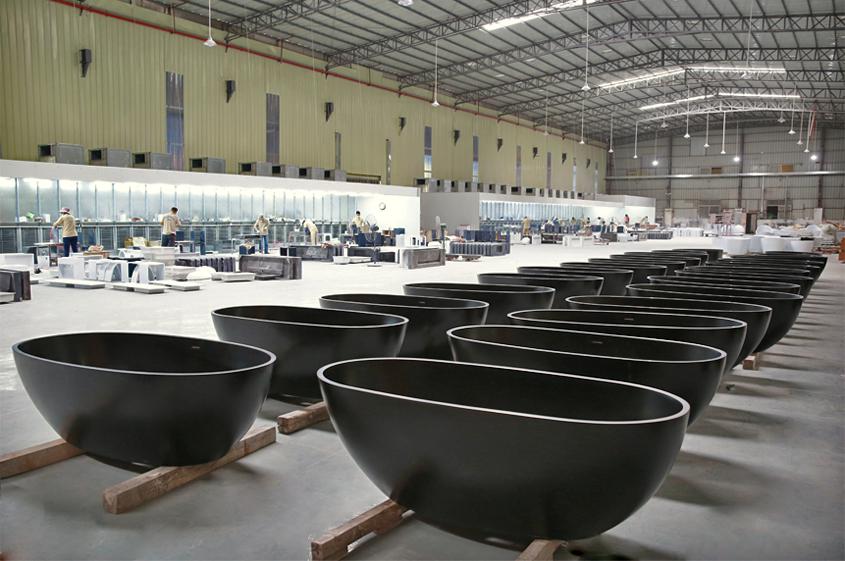 KKR experienced workers are very good at making integrated bathroom vanity. Following the new make bathroom vanities you can see is custom make for Australia 5 star Hotel.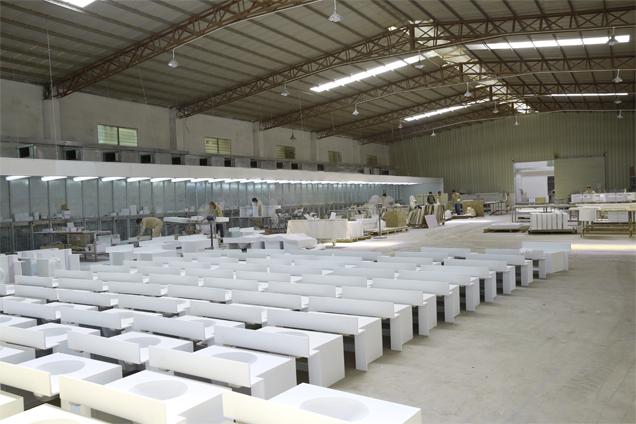 Our neat and uniform warehouse has over hundreds of sanitary ware moulding. The production capacity for bathtub is 600pcs per month, and 3000pcs for basin. KKR has the ability mould making, welcome to tell us your inquiries.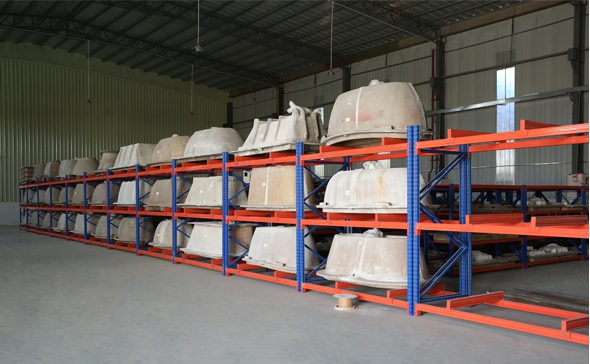 KKR solid surface sheet workshop, where has most of the advanced equipments. The different size of mould, the vacuum and baking machines, the surface polishing and edge trimming machines etc. Every sheet in our factory will be fully inspected before delivery to our customers.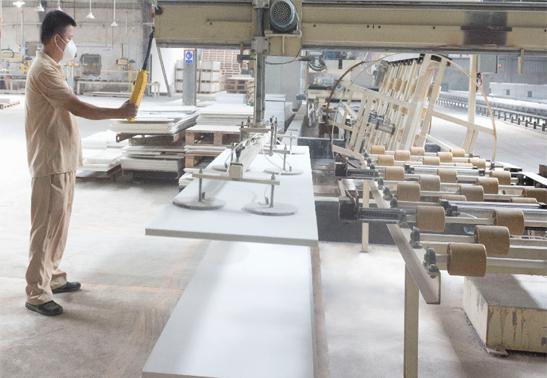 Kingkonree established in 2000, as one of the largest manufacturer and professional exporter in China, we always aim at one thing: To be the best supplier for all of our customers. We know if we only sell products for living, we will not survive for over 18 years. What we provide is QUALITY and SERVICE!