A solid surface is a new-generation raw material made from the formulation of a combination of mineral and resin. It's hygienic, non-porous and homogeneous material,
composed of two parts aluminium hydroxide powder and one part high quality acrylic resin, in addition to exclusive additives developed by our R&D department.
According to the home decoration and public buildings are divided into the following two categories:
1. Home decoration: bathroom solid surface vanity top, kitchen counter tops, wash basins, bathtub, walls surround, dining tables, coffee tables, window sills,
door covers, shower tray, stool, counter tops, etc.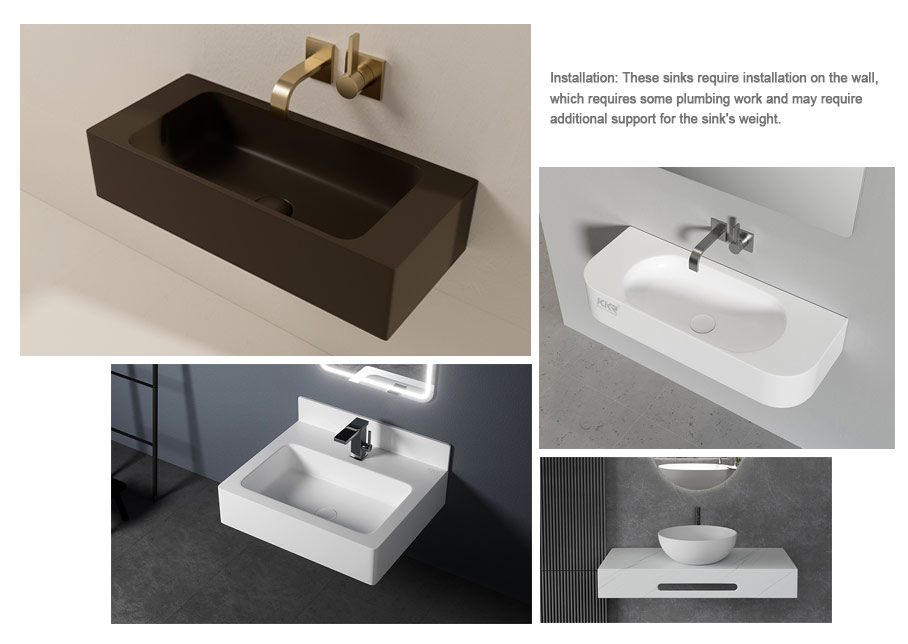 2. Public buildings: solid surface reception desks, business counters (banks, hotels, bars, etc.), columns, square columns, signboards, stair handrails, skirting lines,
mid-wall lines, ceiling lines, handicrafts, hospitals, laboratory workbenches, Food service counters (fast food restaurants) and artificial stone walls, etc.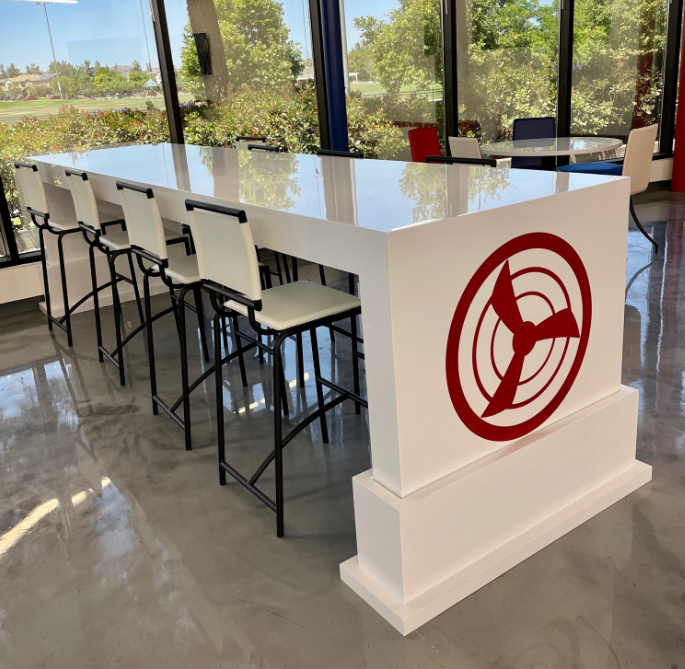 The solid surface products are widely used in our daily life. Here are the advantages of our KKR solid surface products:

1. Environmentally friendly and non-toxic: Made of natural materials, environmentally friendly and non-toxic, no harmful radiation will be generated.
2. Seamless joint: It is unique to artificial solid surface stone, and the whole is the same material.
3. Easy to care: Use a rag and water for daily maintenance, no need to wax, any scratches can be treated with sandpaper and water.
4. Heat-resistant and waterproof: The artificial solid surface stone is not only flame-retardant, but any kitchen utensils will not produce hot marks on it
5. Anti-fouling and anti-corrosion: After vacuum encryption treatment, the water absorption rate is one-third of that of natural marble, and it will never penetrate any stains
6. Warm to the touch: No cold feeling of marble, and the feels warm than quartz and granite.
7. Durable: Produced by polymer technology, durable
8. Fast processing: All processing of solid surface stone can be completed by using ordinary woodworking tools.
9. No stone breakage: impact resistance is not broken, even if it is impacted by super strong, it can be easily bonded and polished and restored to its original state.
10. Easy installation: the weight is only half of that of marble, which is very convenient for transportation and installation.