For both functionality and aesthetics, picking the ideal top for your bathroom vanity is essential. Solid surface countertops have become more popular than other options because of its strength,
adaptability, and fashionable appearance. In this post, we'll explore into the realm of solid surface materials, learning about their history, make-up, and benefits as bathroom vanities.
Contents
1.Development of Solid Surface
2.Composition and Characteristics
3.Versatility and Design Options
4.Maintenance and Care
How to Choose The Best Bathroom Vanity Top?
Development of Solid Surface:
Solid surface materials were originally offered in the 1960s as a synthetic substitute for countertops made of natural stone. Although they were primarily created for commercial uses, they soon began
to appear in homes' bathrooms and kitchens. Solid surface countertops have become even more popular throughout time thanks to improvements in production processes and material compositions.
Composition and Characteristics:
Solid surface countertops are created from a mixture of acrylic, polyester resins, and natural minerals. Their composition and characteristics are as follows. This mixture has a number of benefits.
It first offers a non-porous surface that is stain, mold, and mildew resistant. Second, solid surface countertops are excellent for bathroom vanities because they are strong and resistant to regular use.
They are additionally heat, scratch, and impact resistant.
Versatility and Design Options:
Solid surface countertops' adaptability in terms of design is one of their main benefits. You can choose the ideal match for your bathroom vanity because they may be produced in a huge variety of colors,
patterns, and textures. Solid surface tops can be tailored to meet your style, whether you choose a clean, contemporary appearance or a more classic aesthetic.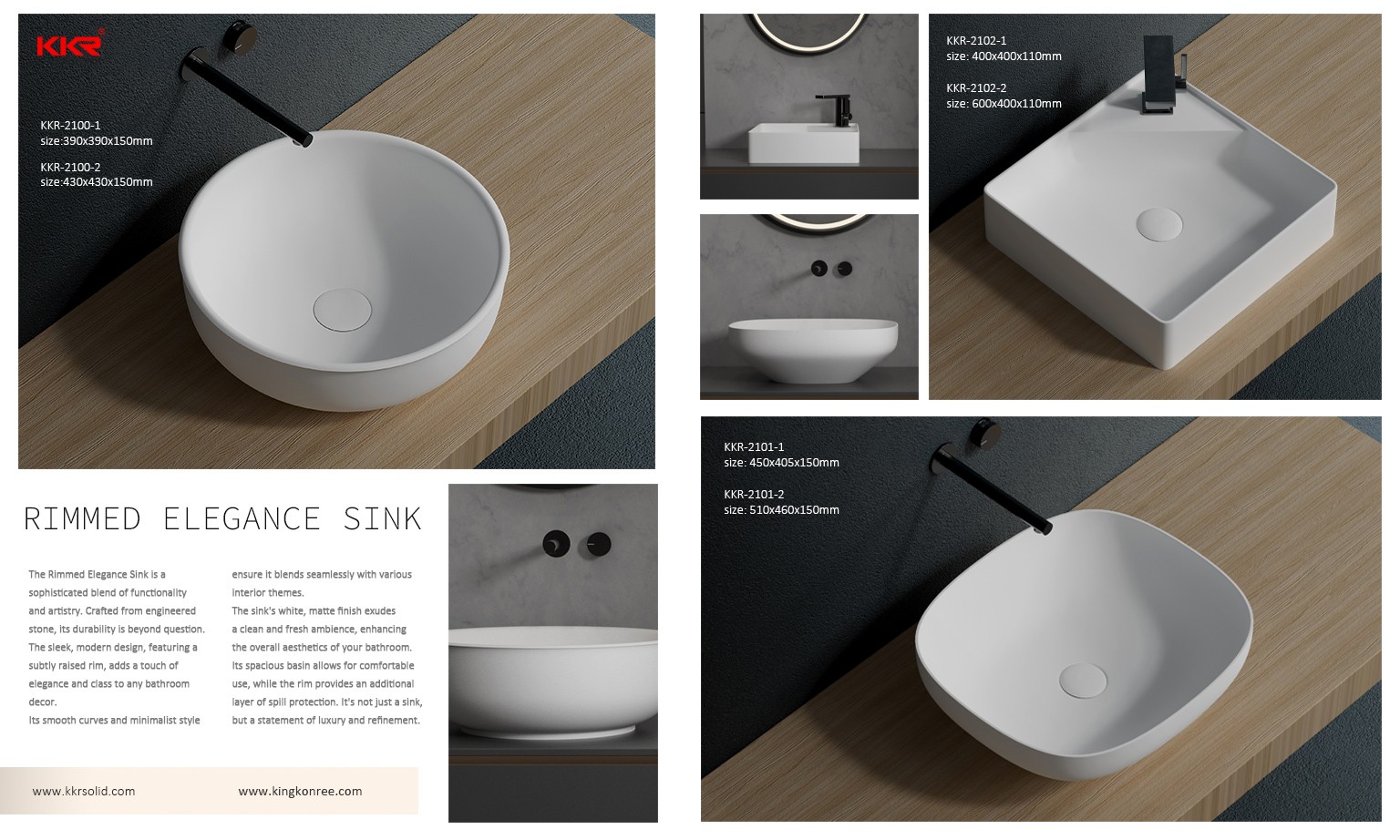 Maintenance and Care:
Solid surface countertops require less maintenance and are reasonably simple to look after. To keep them looking good, regular washing with mild soap and water is typically
adequate. Solid surface countertops don't need to be periodically sealed like natural stone does. If there are any scratches or minor defects, a specialist can quickly fix them
or refinish them.
How to Choose The Best Bathroom Vanity Top?
When it comes to choosing the best top for your bathroom vanity, solid surface countertops offer a winning combination of durability, versatility, and style. Their development
over the years has resulted in a material that is resistant to stains, heat, scratches, and impact. With a wide range of design options available, solid surface tops can seamlessly
blend into any bathroom decor. Furthermore, their low maintenance requirements make them an attractive choice for homeowners. Consider solid surface countertops for your
bathroom vanity and enjoy a beautiful and functional space for years to come.