KKR aims to provide a durable and strong reception desk in a modern and classic style.
1. Up till now, there are about 50 designs on the catalog

2. We can provide professional color-matching services

3. Different colors could also be joined together to make the design more stylish.

4. If you have a color in hand, for the ordinary pattern, we can match it within one week.

5. materiaal antibacteriële en brandvertragend volledig niet-straling.



In terms of making the big slabs for the reception table ourselves,

there are over 300 different colors and patterns to choose,

from the pure color to texture marble-like color.



The overall design takes fashion, beauty, simplicity and exquisite details into account.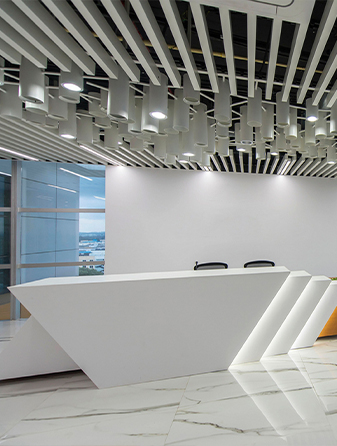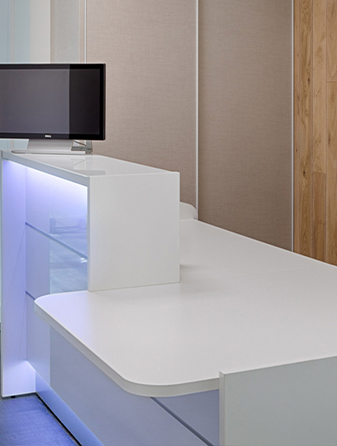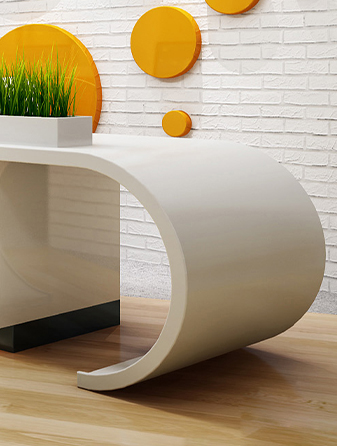 Drawers, light, and other hardware are available to match the whole design.With a safe and firm package, customers can get our sound reception desk even after long time shipment.
1. Rijke export ervaring, exporteren al naar 107 landen tot nu. Het aanbieden van professionele verzending, laden, inklaring en nederzetting service.
2. We wonen vele tentoonstelling elk jaar, zoals Canton Fair, Xiamen Internationale Steen Fair, KIBS, BIG5.
3. Het aanbieden van professionele technische advies, uitgebreide technische ondersteuning en tijdige service na verkoo3