Preliminary planning
Choose the solid surface countertops size and style, as well as the sink basin, waterproof plate, edge shape, and other characteristics.
1. Using tape, measure the length and width of the platform area to be installed, and then install the sink and solid surface countertops based on the actual circumstances.
2. Clean old solid surface and sinks, and relocate countertops to the new location. In general, existing countertops and sinks should be cleaned a few days before installing a new counter.
Also, dispose of trash products.
Putting it all together
1. Two or more installation personnel will be assigned to the customer's residence for installation, depending on the quantity of work.
2. To help the installation go more smoothly, it is advisable to install as close to the home's entry as possible to save space. Fragile and valuable goods should also be collected to minimize inadvertent damage.
3. Once the installation area has been processed, you can begin installing the solid surface countertops. Please keep in mind that no glue is required for this installation. Test the installation effect when it has been completed.
Check to check if the installation is compatible. If it does not fit, it must be altered and improved.
4. After the solid surface countertops has been fitted, the backsplash must be installed and the backrest must be tightly merged with the wall. If there is a gap in the middle, correction actions must be implemented.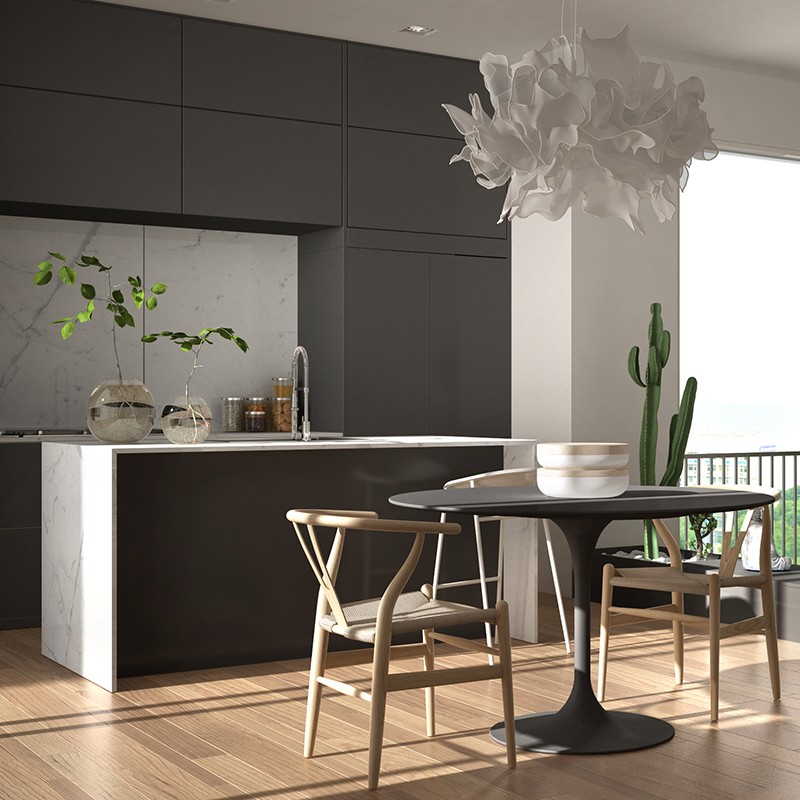 5. Once all of the places and edges have been thoroughly verified, 100% silicone adhesive can be utilized to seal the gaps.
6, Finally, after a short length of time, the solid surface countertops is successfully deployed.
After the solid surface countertops has been installed, contact the water electrician to reconnect the water and electricity in the kitchen. It is normally best to perform this one day after the surface installation is finished.
This ensures that the adhesive used to secure the solid surface countertops is completely effective. After reconnecting the water and electricity, the kitchen is ready to be cleaned and rejuvenated.