KKR Solid surface freestanding bathtub is another one kind of products of solid surface sanitary material. Made from resin, ATH, pigment and auxiliary agent, solid surface freestanding bathtub is also same as solid surface sink and solid surface basin.
Solid Surface Freestanding Bathtub is modern bathtub. It is different from the Ceramic bathtub, which is not well popularly applied at the market and will disappear sooner and sooner. As there is some tiny seam on the Ceramic Bathtub surface, which could accumulate the bacteria, viruses and it is also easy to crack and hard to repair as crack or there is some scratch on the surface.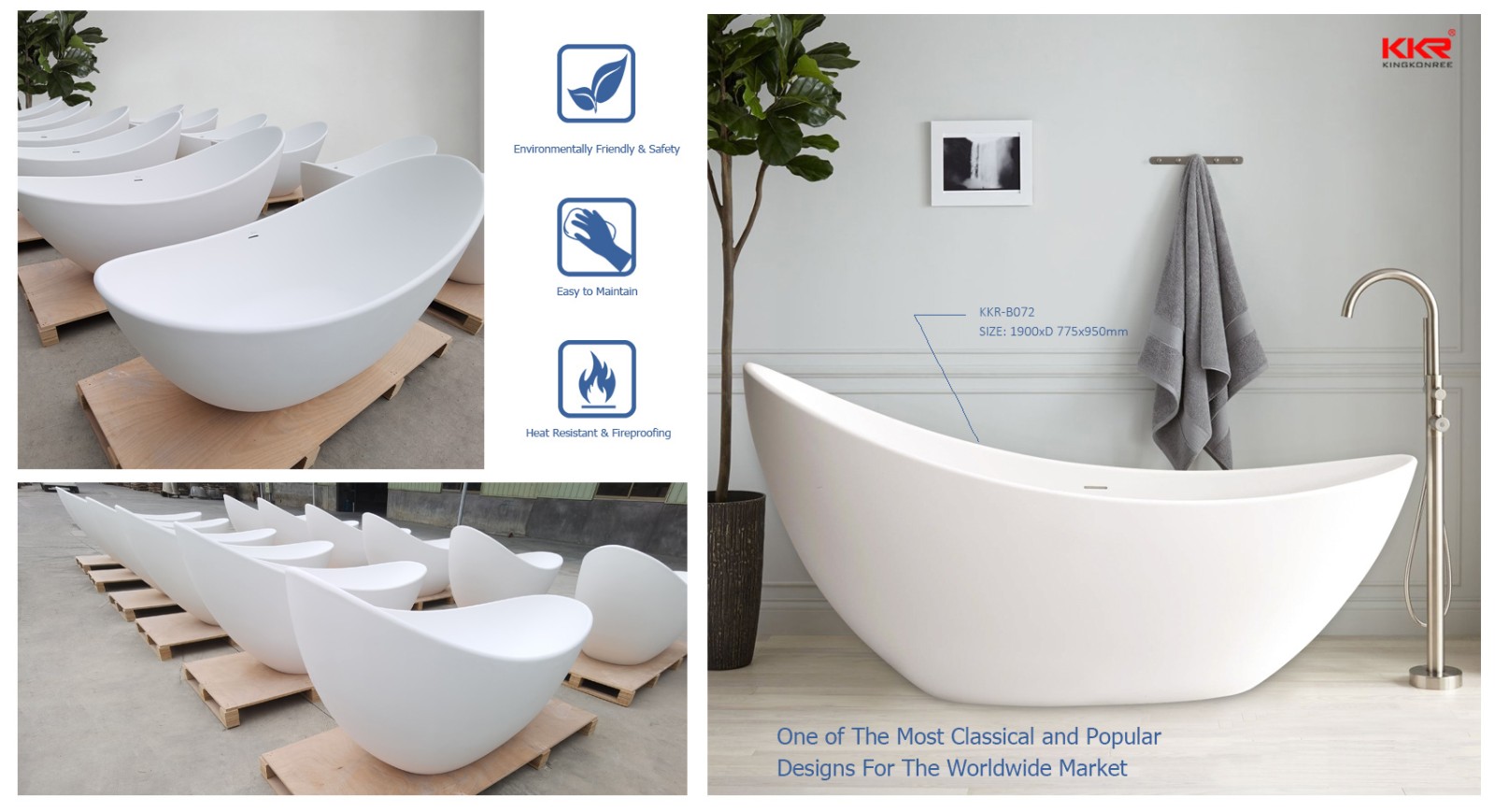 Solid Surface Freestanding Bathtub is different from steel bathtub. Steel Bathtub is made of Steel slab and the surface will be enameled. KKR Solid Surface Freestanding Bathtub is casts and made by mold, so it is real solid and no need to be enameled after took off from the mold.
Solid Surface Freestanding Bathtub is also different from Enameled Cast Iron bathtub. Enameled cast iron bathtub is sturdy, low abrasion resistant, hard to install, move, also its cost is always high. Solid Surface Bathtub is light weight, easy to install, abrasion resistant and could be easily maintained or repaired as there is some scratch marks on the surface. Also its cost is cheaper.
Our Solid Surface Freestanding Bathtub is made from well resin, ATH, pigment and auxiliary agent. So the Solid Surface Freestanding Bathtub is at good quality. It is really solid, smooth surface, hygienic, non-absorbing, chemical resistance, scratch resistance, stain resistant, anti-bacterial. So it is easy to maintain, renew and repair.
even there is some stain or scratch mark on the surface, could be removed by wet pad or sanded by wet sanding paper and polished, then the acrylic bathtub will look like new one. Different from some bad quality solid surface freestanding bathtub, which actually made from Calcium and just glaze the surface with gel coat.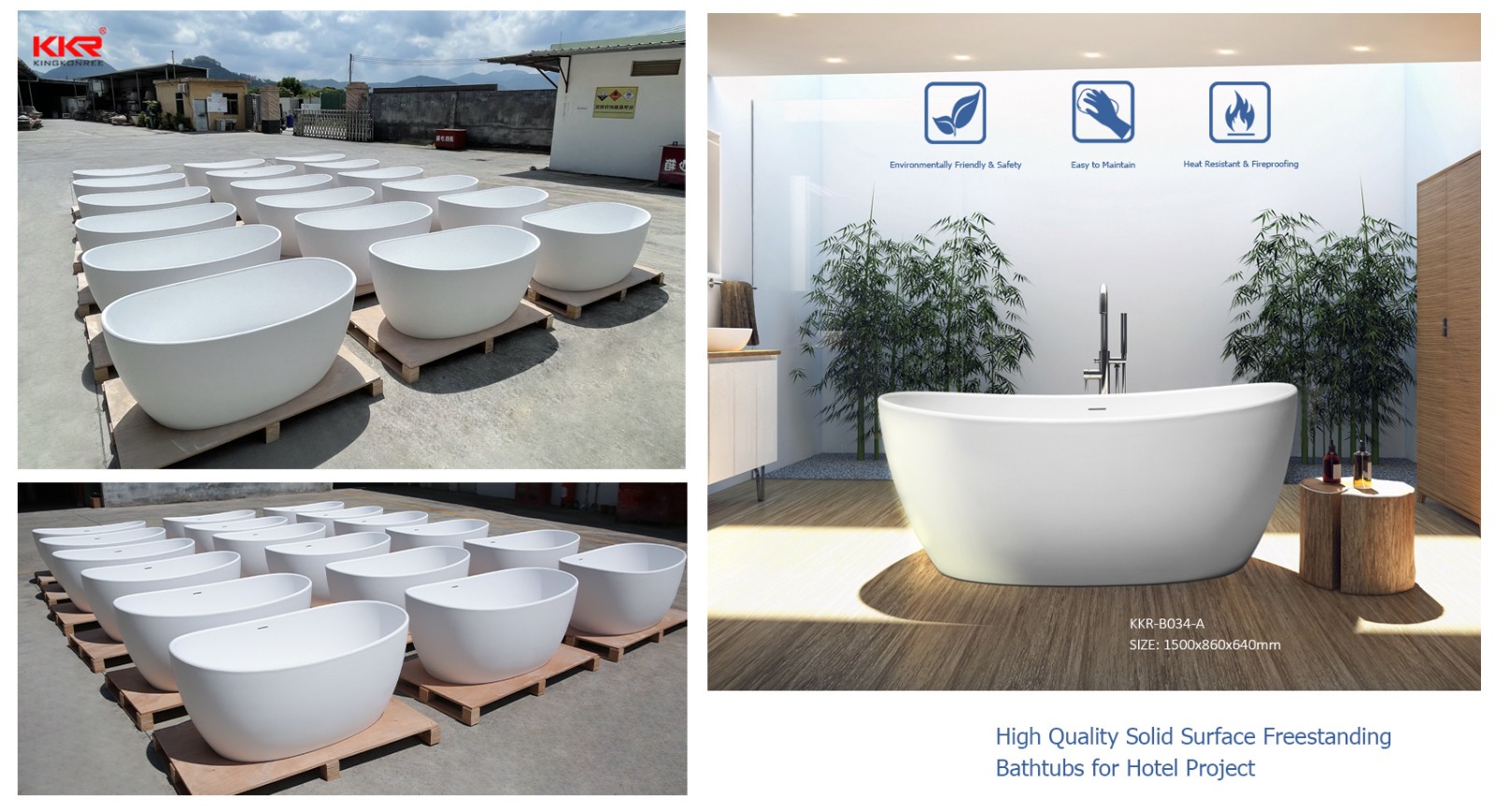 The gel coat calcium bathtub is cheaper, but it is can't be chemical resistance as calcium will be damaged by the shower shampoo, so after some time, the calcium will become bacterial, viruses accumulated. And if there is some stain or scratch mark, it also will hard to be removed, as the sanding or polishing will wipe away the surface gel coat, then there will be no protection from outside, the gel-coat bathtub will become worse and worse.

Because of the excellent performance of Solid Surface Freestanding Bathtub, it is wildly used and welcomed. And we are mainly in solid surface sanitary ware products, such as freestanding tub, wash basin, shower tray, etc. We are Solid surface sanitary ware manufacturer.