Reasonable design is beautiful and easy to use, vividly interpreting contemporary light luxury.
Color as moist as jade, and the natural texture.
The solid surface integrated basin matched, which makes the bathroom look classy and has a better texture.
The overall bathroom achieves the integration of assembly.
The advantages of integrated bathroom:
Beyond the traditional bathroom, it integrates every part of the space into one whole, both pleasing to the eye and convenient for the user.
The characteristics of the whole bathroom: the main reason is that its molded chassis is a whole, which has the function of being waterproof and leakproof.
The integrated bathroom integrates the basin, faucet, and mirror into an overall environment in a limited space.
All the related products are manufactured by KKR.
More customized types
bg

Carefully crafted from stunning white marble with unique veining, our countertop and sink set will transform your bathroom
into a high end space that will make even the most sophisticated do a double take.
Project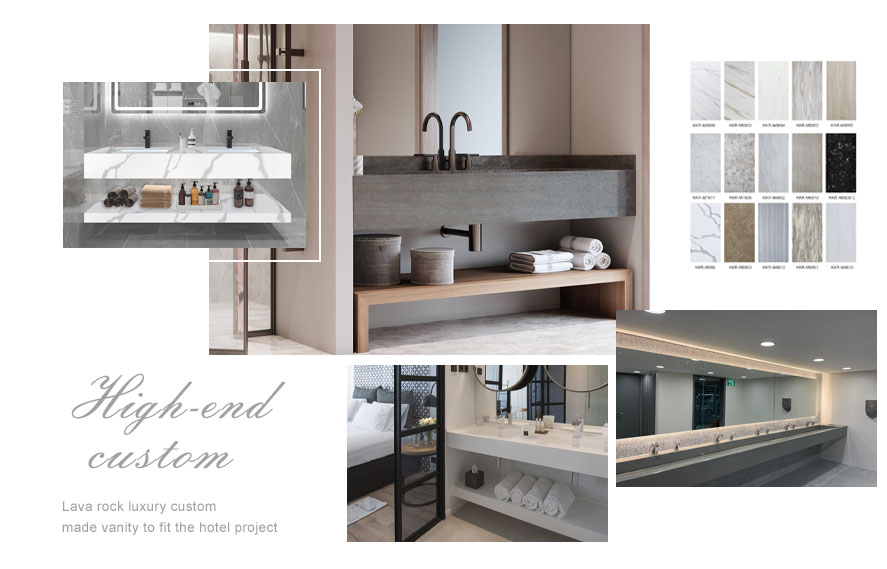 KKR's integral bathroom design is suitable for various scenes.
Years of industry precipitation.
Focus on high-quality sanitary ware customization.
Provide high-quality integrated toilets for schools, hotels, apartments, dormitories, hospitals, villas, and other places.
Product Testing of the Kitchen Marble Countertop With Sink
bg