A solid surface countertop is a man-made material made of two-thirds natural minerals (ATH–aluminum trihydride) and a low percentage of high-resistance resins.
It is warm to the touch and similar to natural stone.
Solid surface materials are designed to be almost seamless and have very low maintenance compared to natural stone countertops.
Solid surface materials are a seamless design that can fit most shapes and be custom-made to meet your dream design.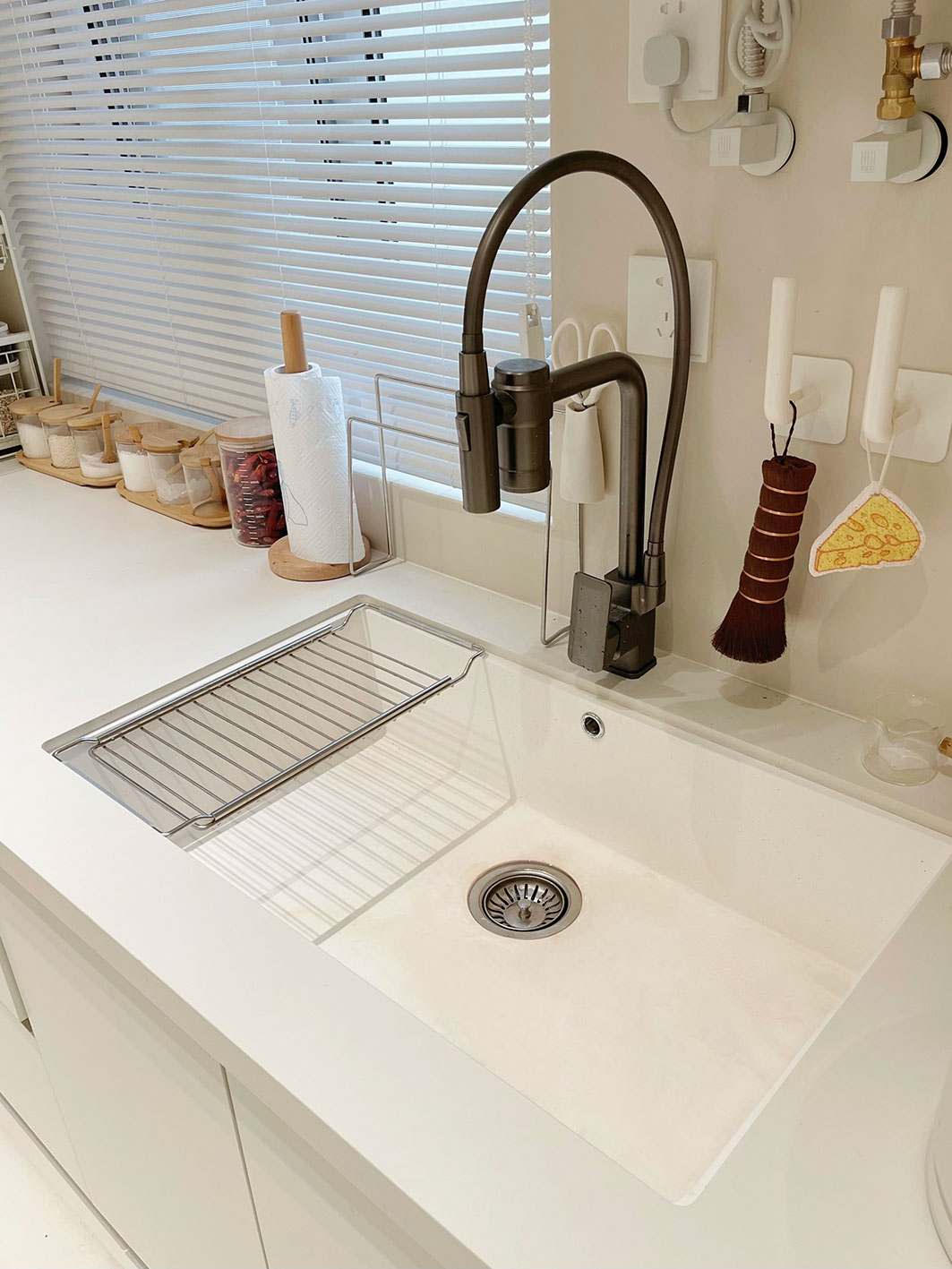 The solid surface needs no sealants because it is non-porous.
A simple disinfectant wipe will keep your countertops squeaky clean and hygienic.
Solid surface countertops come in a myriad of colours.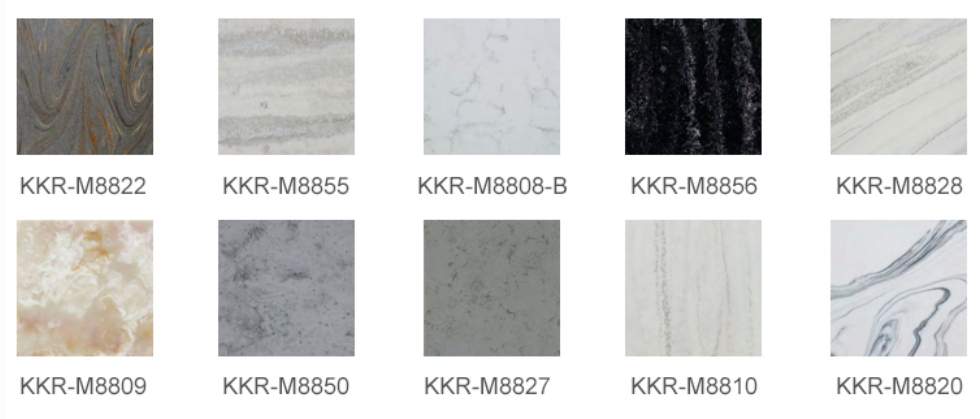 The solid surface is a hygienic material for food preparation. Due to its non-porous nature, it is relatively high in stain resistance.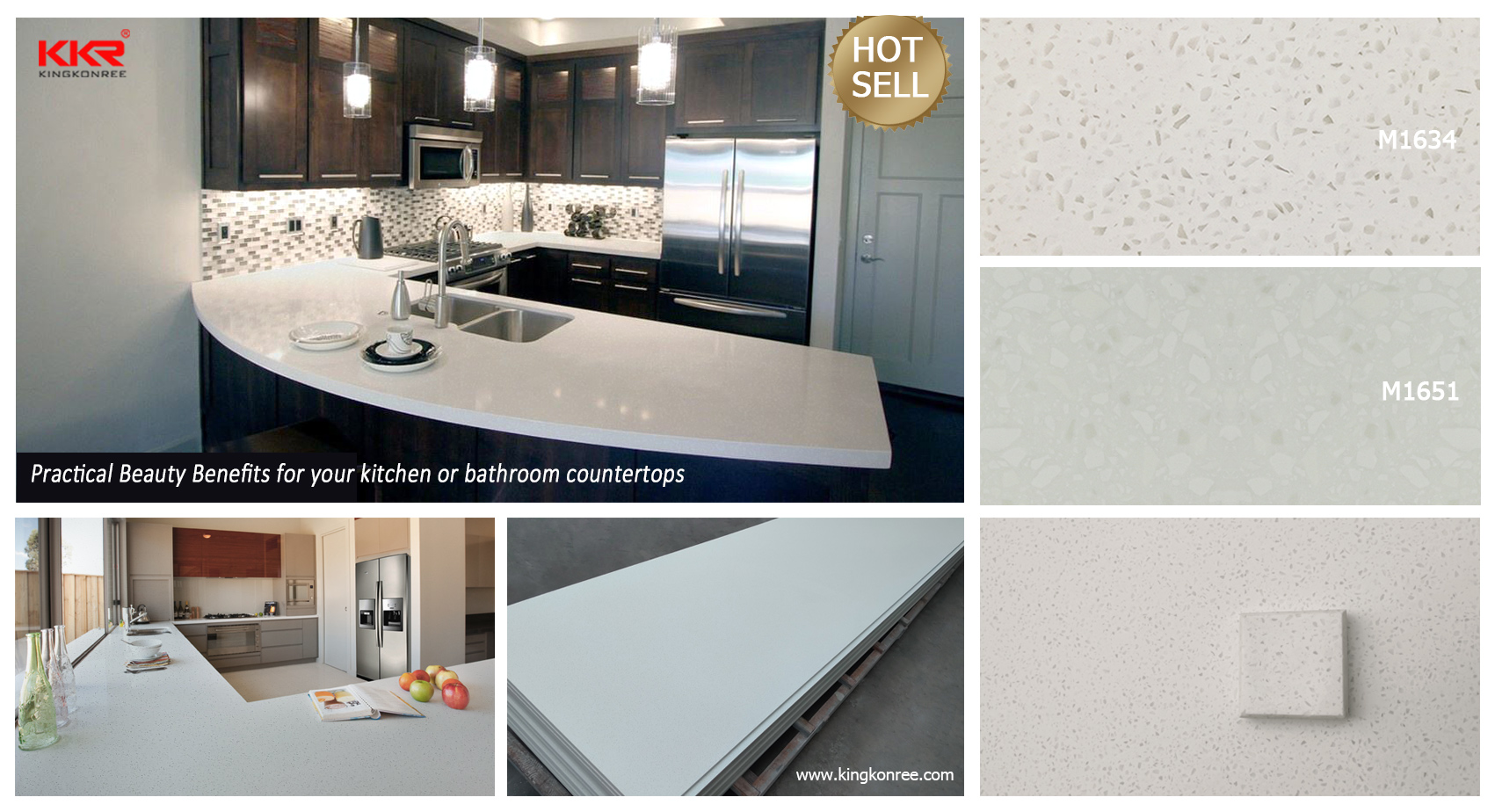 If you want a surface that is fairly durable and easy to clean, go for solid surface countertops. Which can also be custom designed to look at your request.