Solid surface is a material that is warm to the touch and similar to natural stone.
It is made of two-thirds natural minerals (ATH – aluminium trihydride) and a low percentage of high-resistance resins.
it does not have any pores, it is anti-bacterial without any type of additive, it is hard-wearing, highly resistant and easy to repair, only requires minimum maintenance and is easy to clean.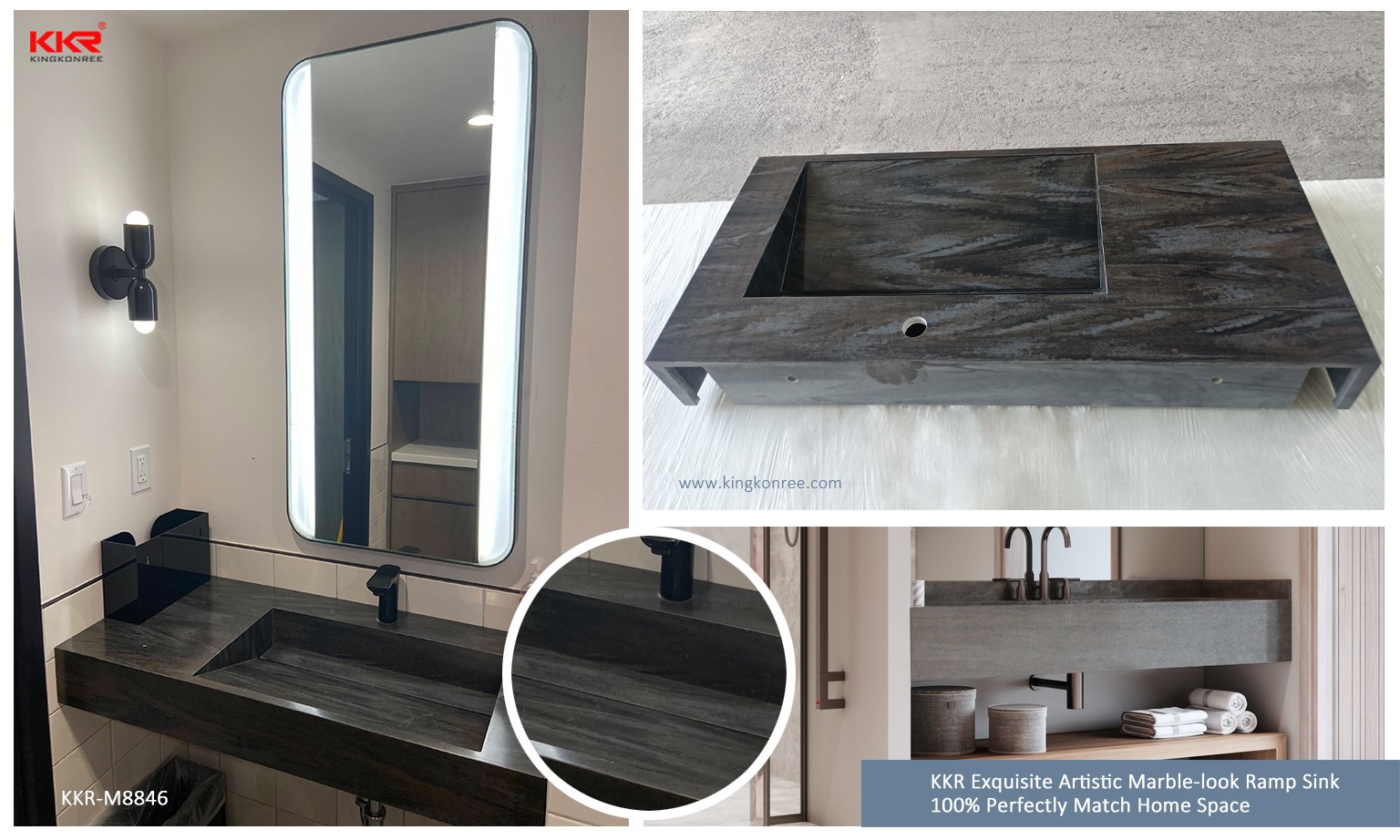 It can be made into many different colors and patterns, like solid colour, particles colour, marble textured colour,etc., solid surface have been widely used for various of counter tops (bathroom, kitchen, furniture..as well as wall decoration, display units,etc.), this material have big flexibility, bendable, renewable and repairable, high plasticity of color and finished products .
With wide range of colour options, it suits any style of bathrooms, kitchens or decorations. High quality solid surface is easy glossy, non-pores, looks more vivid and not dry. And better performance on stain resistance, high temperature resistance, anti-fungal, no heavy metal, bear hot & cold water test, eco-friendly which is good for our health.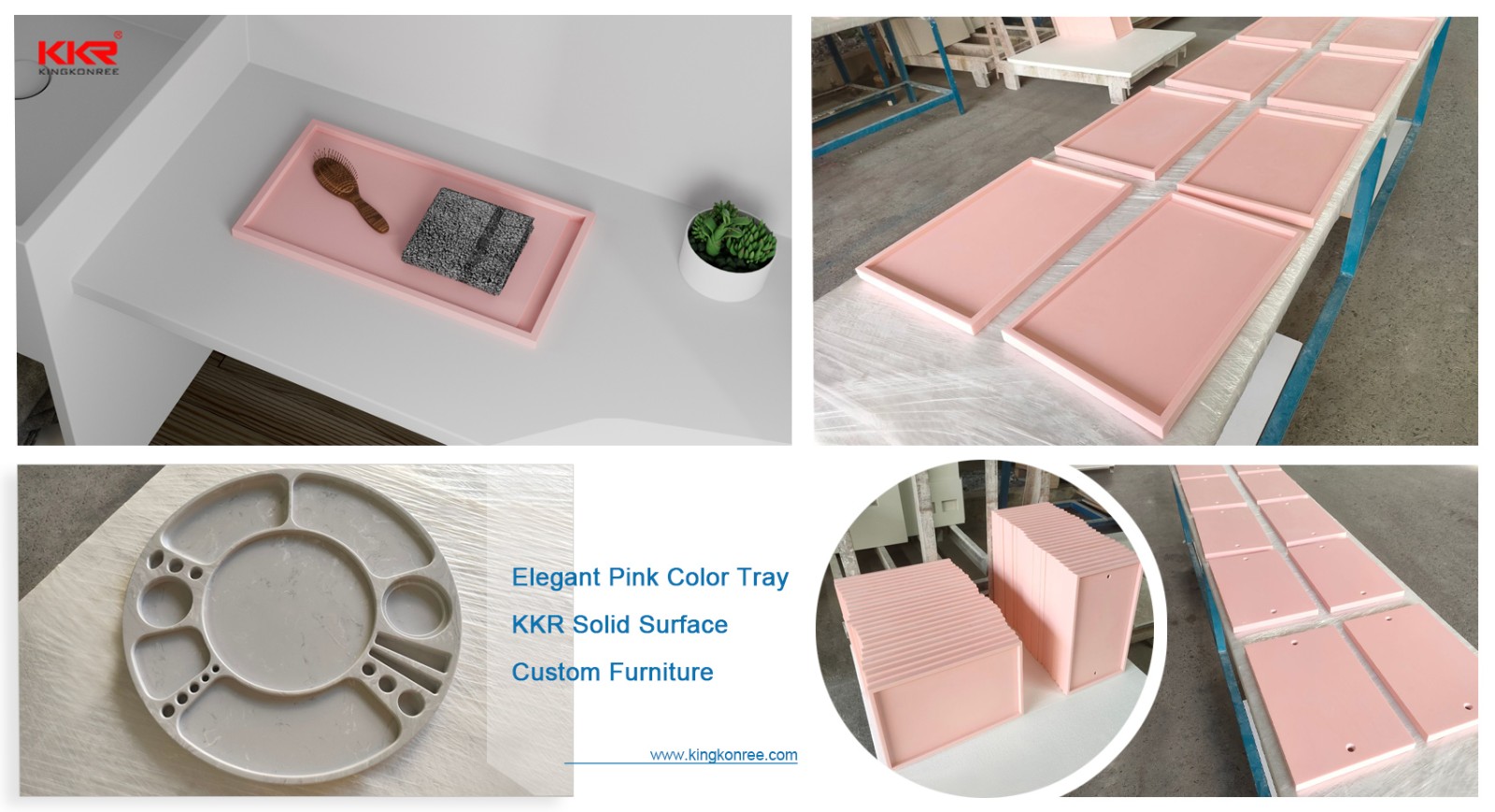 In KKR(22 years cooperation with Architects, hotel owners, developers and distributors), you will find more professional team to work with you to find the best solid surface solution for your market and your projects.