Bathroom vanity tops are essential to a bathroom's practicality and visual appeal. When choosing the ideal countertop for your bathroom, you can make an informed choice by being aware of the many materials that are used for vanity tops. This in-depth guide will examine the many materials frequently used for bathroom vanity tops and describe each one's special qualities.
Granite: Granite is a popular material for bathroom vanity tops because of its all-natural beauty and toughness. This volcanic rock is a versatile alternative for various design preferences because it comes in a variety of colors and patterns. Granite is a smart choice for the bathroom because it is highly resistant to heat and abrasion.
Marble: Marble is a classic option if you're looking for an opulent and exquisite appearance. This metamorphic rock features a pronounced veined pattern and a variety of lovely colors. It's crucial to remember that marble needs routine cleaning because it is susceptible to stains and can be etched by acidic substances.
Quartz: Quartz countertops with an engineered surface have become very popular recently. Natural quartz crystals are used to create quartz, which has a remarkable level of durability, stain and scratch resistance, and low care needs. It comes in a huge variety of hues and designs, including alternatives that resemble actual stone.
Solid Surface: Solid surface materials made of acrylic or polyester resins, as KKR or Corian, are synthetic composites. Since they can be specially made to meet any design, these countertops have a seamless appearance. Solid surface materials are available in a wide range of colors and finishes, are non-porous, and are simple to maintain.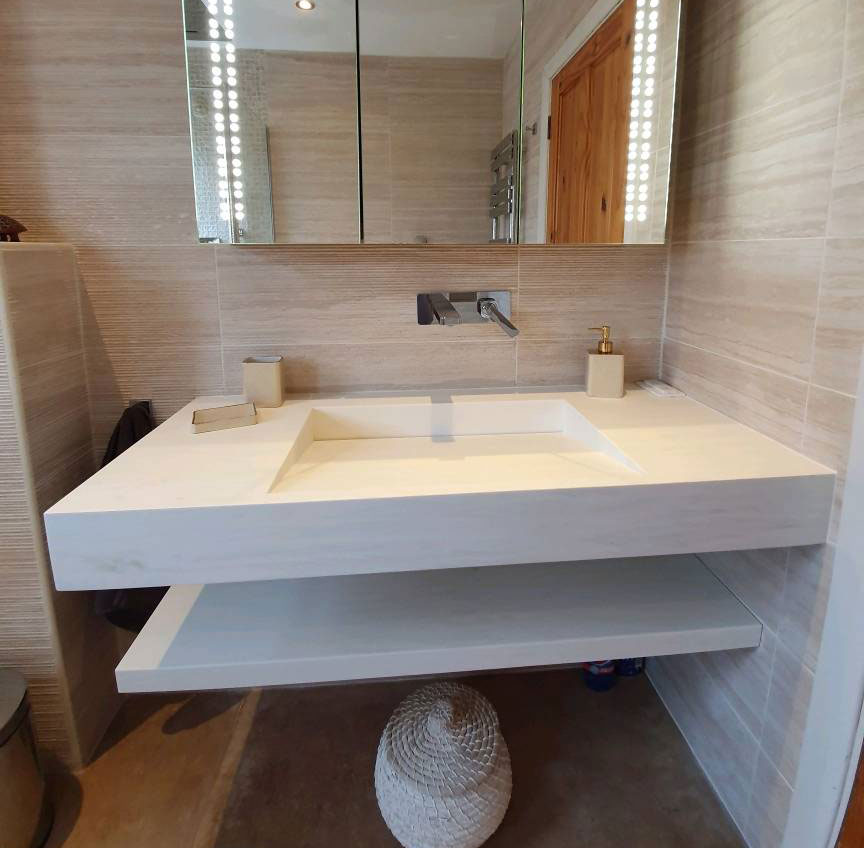 For those on a tight budget, laminate countertops are a cheap alternative. They are made of a composite wood core and a thin coating of laminated plastic. Although laminate comes in a variety of colors and patterns, it is more prone to heat damage and scratches than other types of materials.
Concrete: Concrete countertops are a great option for a contemporary, industrial look. Concrete is strong, adaptable, and can be cast in a variety of forms. To acquire the desired color, it can also be stained or dyed. To prevent moisture damage to concrete, appropriate sealing is important.
Wood: Wood countertops give the bathroom a cozy, natural feel. Commonly used hardwoods include teak, walnut, and maple. To avoid stains and dampness, wood must be maintained on a regular basis. To avoid warping and damage, it's crucial to make sure the wood is properly sealed.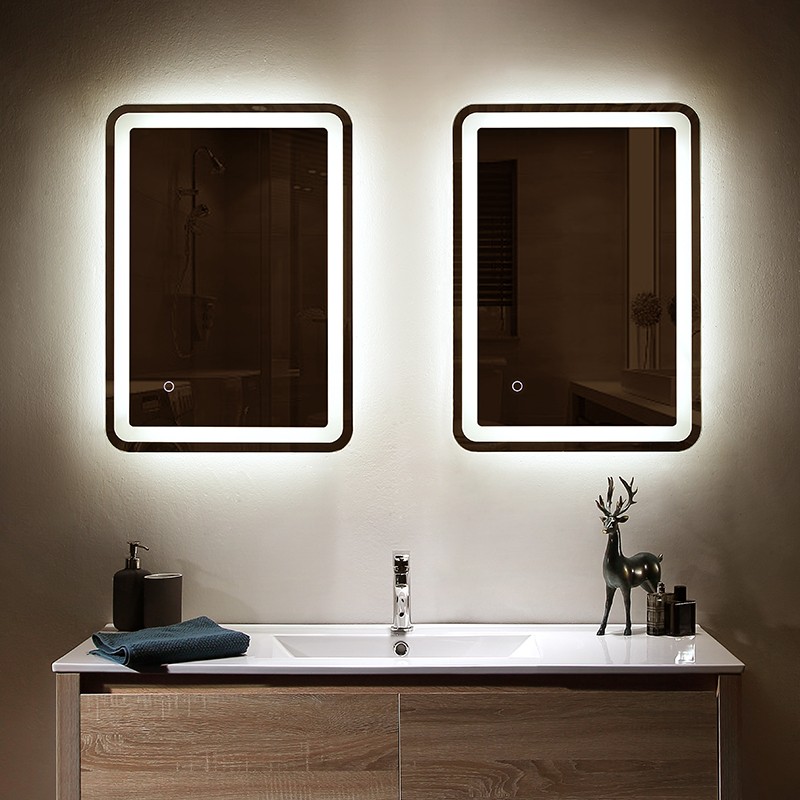 Tile: Tile countertops offer endless design possibilities. Ceramic, porcelain, or natural stone tiles can be used to create unique patterns and styles. Grout lines between the tiles require regular maintenance to prevent staining and mildew growth.
Conclusion:
When it comes to bathroom vanity tops, there are numerous materials to choose from, each with its own set of characteristics and advantages. Consider factors such as durability, maintenance requirements, budget, and design preferences to select the ideal vanity top for your bathroom. Whether you prefer the natural beauty of granite and marble or the versatility of engineered materials like quartz and solid surface, there is a perfect vanity top out there to enhance the overall aesthetics and functionality of your bathroom.