Solid surface stone countertop has been around for over 50 years now and are a mainstay in kitchens, restaurants, hotels, and bathrooms. What might have once been considered trendy is now so established that few countertop materials, except for quartz, have managed to achieve the same status.
While visually solid surface lacks the depth of real stone or even quartz, it does resemble stone far more than laminate does. It is one of the few counter materials that a homeowner can resurface with just an orbital sander.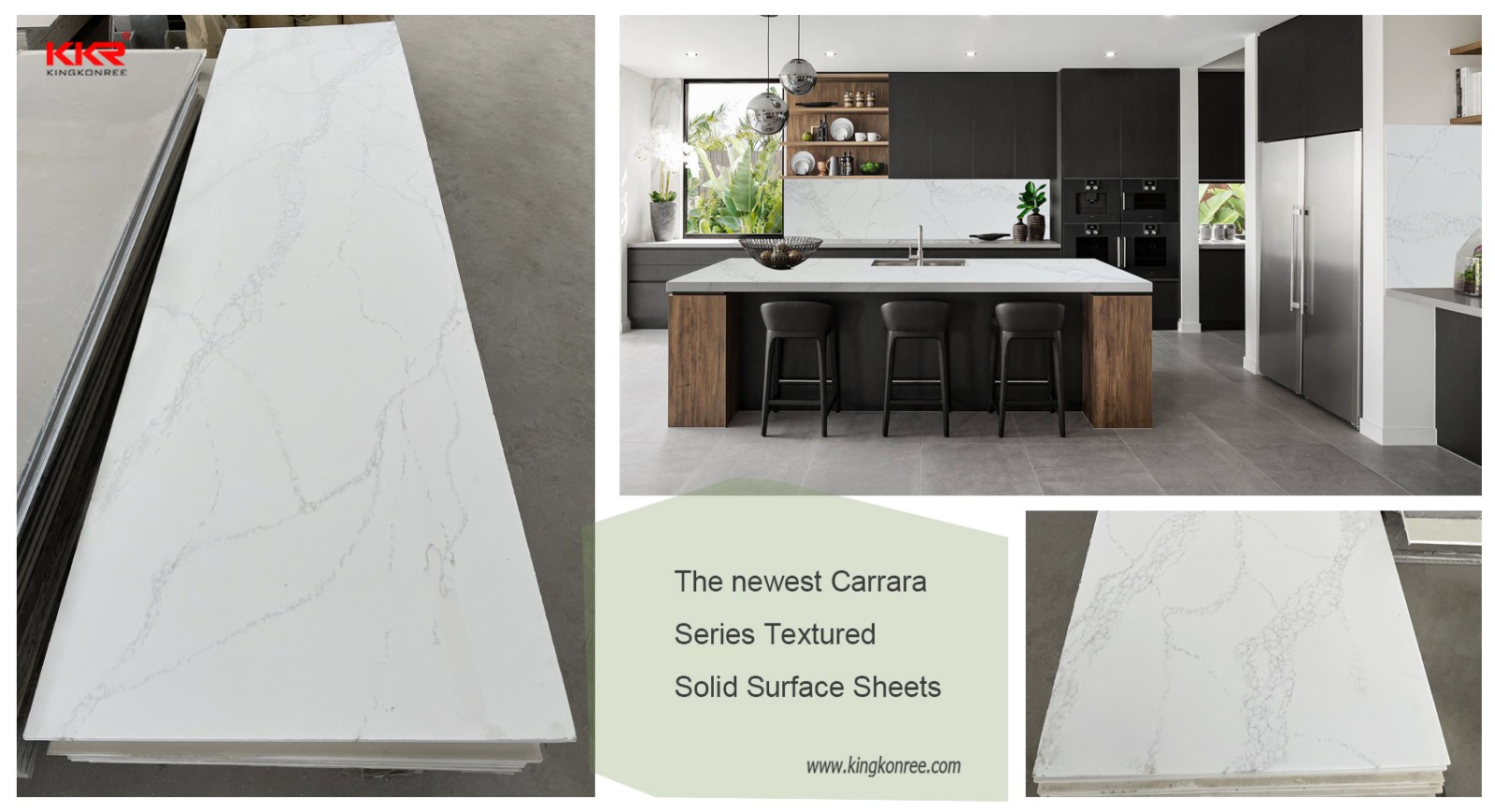 Solid Surface Material: Stable and Homogeneous
Solid surface materials began with DuPont's Corian. The idea behind its invention was to have a surface that looked reasonably like natural stone, but unlike stone, would be non-porous. When you slice granite open, you will see a wild, chaotic conglomeration of particles forming the slab. While this is beautiful, it offers multiple avenues for cracking and breaking. The word solid in solid-surface reinforces the idea that this is a stable base, unlike bouncy laminates which are mounted on medium-density fiberboard.
But the term solid has another meaning. DuPont's true intent was to create a surface that was the same from top to bottom, a homogeneous product. This homogeneity is key in the high-abuse environment of a kitchen. With this, there are no layers of laminates that can de-laminate. A cross-section of solid surface countertop shows that you can keep delving deeper into it and still get the same product. This is essential if you need to repair deep chips and scratches.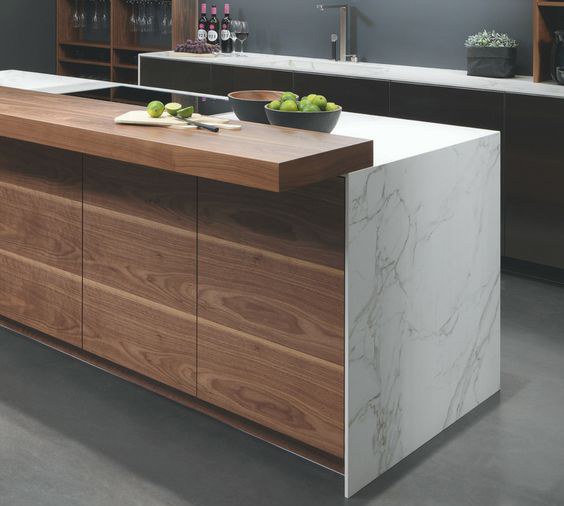 Solid Surface VS Other Countertop Materials
Cooks are restless, always searching for the perfect countertop material. The stainless steel counters of restaurant kitchens are highly valued by professionals but are not cost-effective or practical in residential kitchens. Solid surface is affordable by a majority of homeowners.
Others such as wood and ceramic tile have limitations. Wood is porous, hard to clean, and can develop a slimy feel. Ceramic tile, on an individual basis, is hard and non-porous. But when installed in numbers, grouted seams make food preparation more difficult. Except for invisibly welded seams, solid surface is smooth all the way across.
Expensive and prone to cracking, even the popular granite and marble options are far from perfect. Solid surface will never experience the same through-body cracks that sometimes affect natural stone.
Laminate surfaces such as Formica are a sandwich of paper or fabric impregnated with resin, all of that glued onto particleboard. Laminate easily chips and its appearance lacks depth.
For more solid surface countertops and information, please feel free to contact us.