The solid surface is solid non porous material with high density, it is resistant to most stains from food, cooking oil, sauce, vinegar, iodine, and so on. Because of its durability and low-cost easy maintenance, it is widely used for home and commercial application, like the kitchen countertop, vanity top, dining table, bar counter, kitchen island, and so on.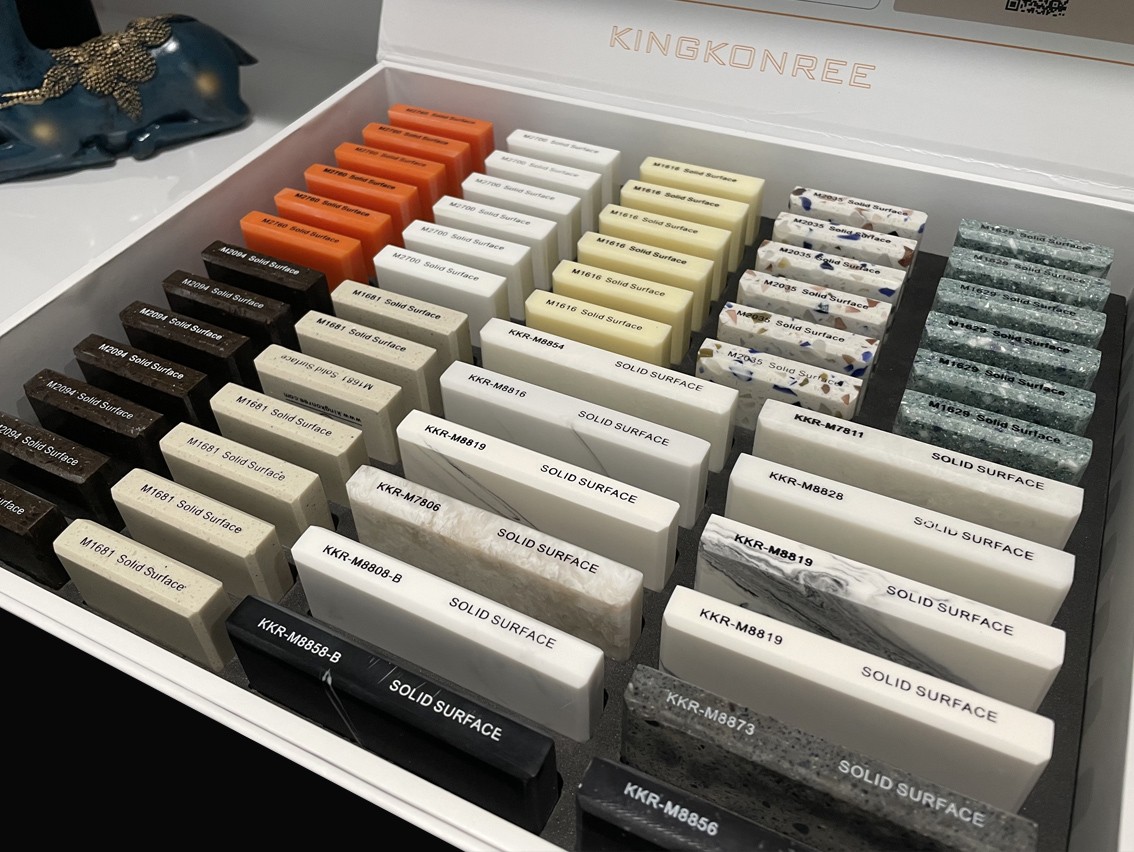 And solid surface a renewable and repairable surface material, solid surface allows you to relish in the ease of day-to-day maintenance and long-lasting durability.
Not only is it resistant to stains, solid surface requires no surface sealants so it effortlessly maintains its brilliance over time.